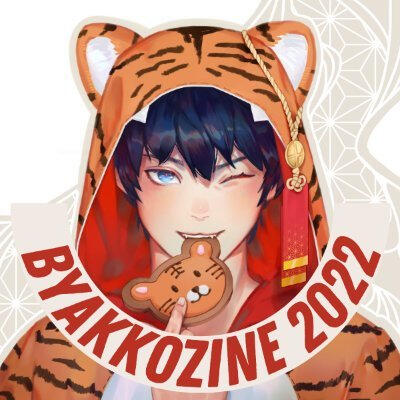 An Ao No Exorcist Fanzine
---
---
UPDATES 04/03/2023: Pre-orders have now been shipped.
---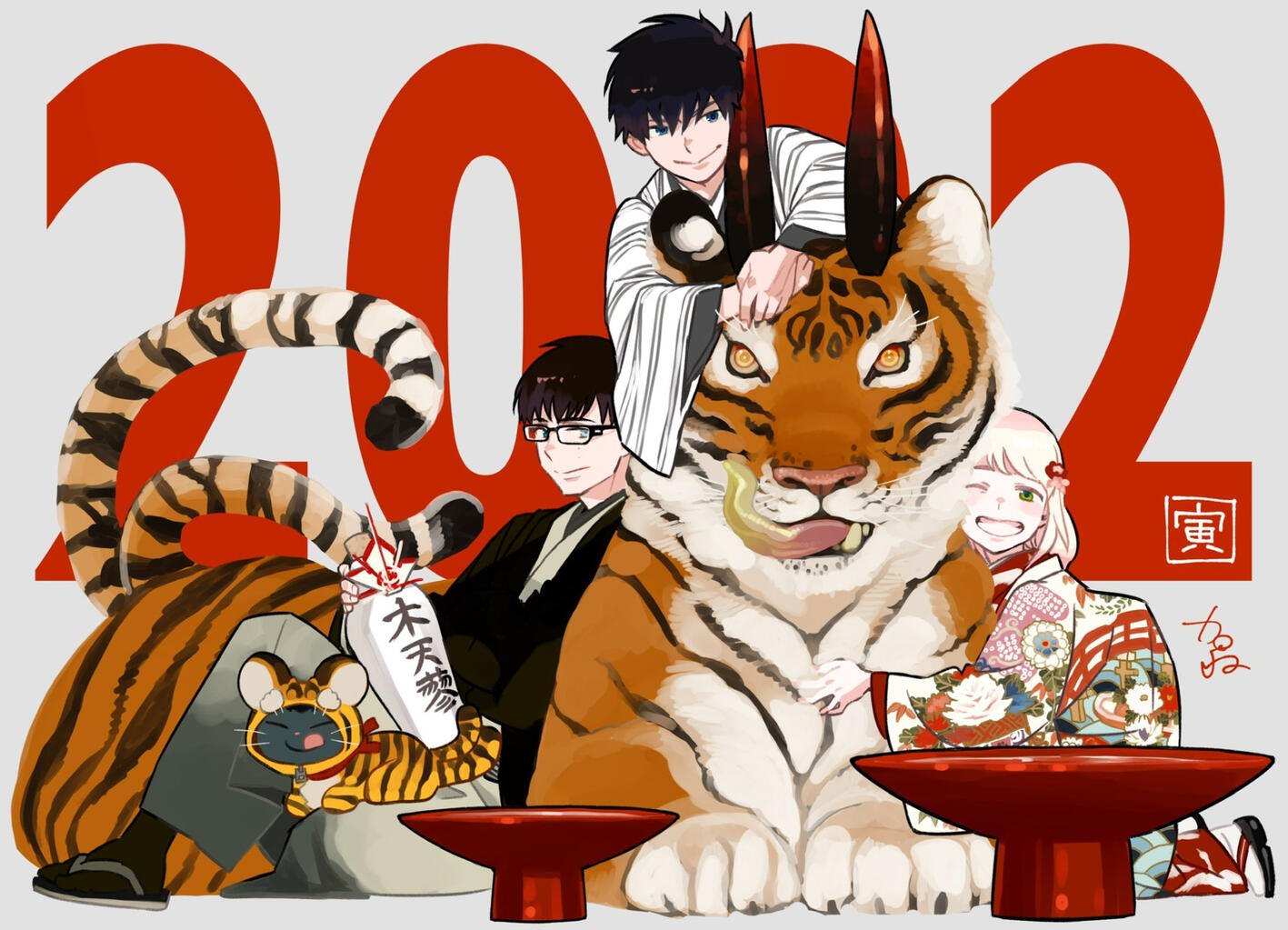 Official 'Year of the Tiger' Artwork by Kazue Kato.
About
With the Blue Exorcist manga coming off hiatus April 2022, we wanted to celebrate with a Fanzine!
---
Our Theme: Year of the Tiger
2022 ushers in the year of the Tiger, a time of change, adventure, and the long-awaited return of the Blue Exorcist Manga! Following this theme, Byakko Zine seeks to capture the ambitious, enthusiastic energy of the tiger as we celebrate mangaka Kazue Kato's continuation of Blue Exorcist in April of this year.Reflecting bright new starts and daring the tiger's strength and willpower is seen throughout the manga. Byakko Zine is accepting collaborations that exemplify the theme of the tiger through art, written works, and cosplays by expressing the character's strengths and personalities.We're a small fandom, but we all have a strong appreciation for the characters and world Kato has created. As fans, the creators and collaborators of the Byakko Zine wish to honor Kato's work and give the fandom an interactive, community-based opportunity to celebrate the end of the hiatus.
You must have a Discord and be 18+ to be a collaborator but the interest check is also for those just interested in the zine in general. The zine will be SFW and Gen. Check out our FAQ for more info!
---
Guidelines & Info
Tentative Timeline
Subject to change
Jan 6th - Jan 18th: Interest Checks Open

Jan 18th - Feb 28th: Collaborator Applications Open

March 5th: Choose Collaborators

Apr 30th: First Check In

May 30th: Second Check In (50% done)

June 30th: Share submissions for review

July 20th: Final submissions due

August 1st: Pre-Orders

August - September: Production

October - November: Projected Shipping
---
Application Guidelines
Applications are now closed.
The Artists
Memo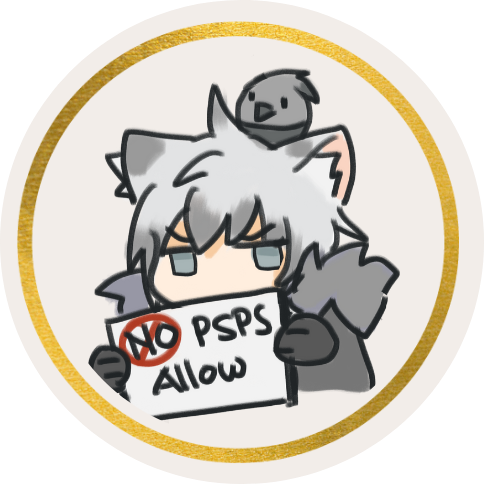 Introducing Memo! Memo is a freelancer illustrator who is very excited to work on a Blue Exorcist Zine.
Mintyhoshii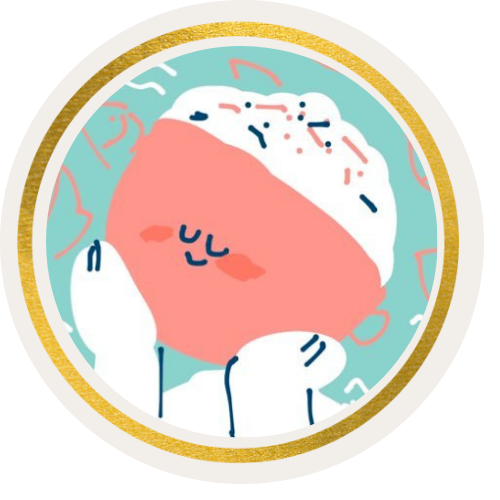 Introducing Mintyhoshii! Minty will be a zine artist for this project and is so happy to be here!
VioletApostle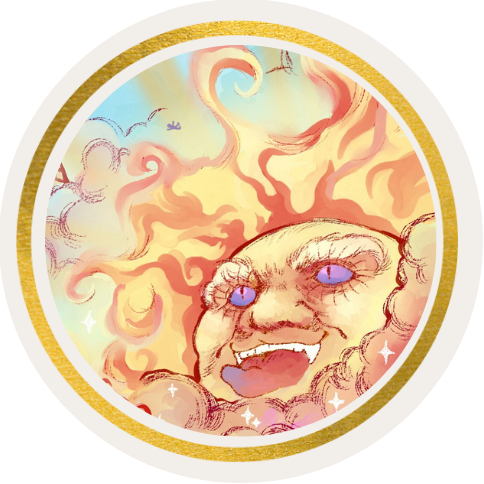 Introducing VioletApostle! VioletApostle is a pop-surrealist illustrator with a love for all things animated! With a strong sense of color she creates vivid illustrations that reflect her deepest interests.
---
Murgsy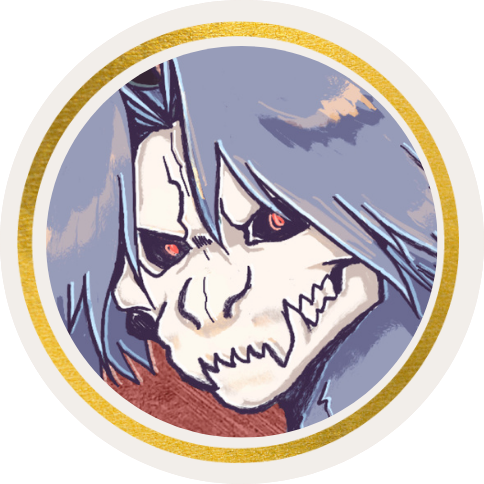 Introducing Murgsy! Murgsy is an artist for this project who spends a lot of time drawing, animating, and making comics. They have been a fan of Blue Exorcist for over 6 years and are so excited to be a part of this zine! My other interests include monsters, aliens, and demons galore.
Ravi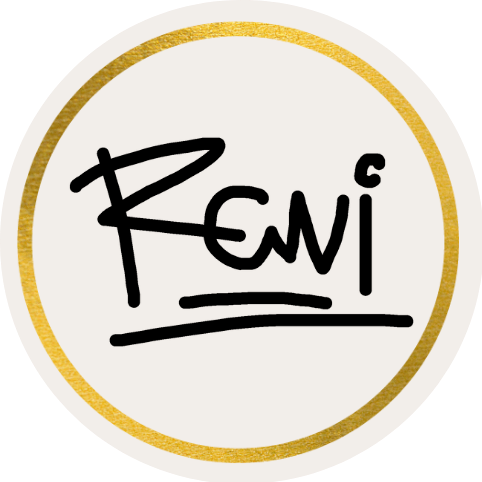 Introducing Ravi! Ravi is an artist that's new to working on zines. They've been in and out of many fandoms, but Blue Exorcist sparked a love for demons and fantasy early on and they've been a fan ever since.
Zehen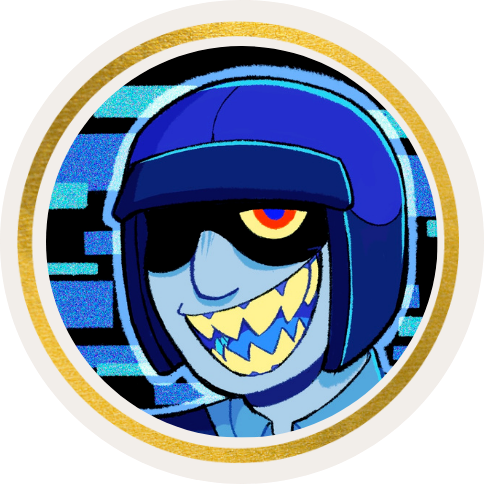 Introducing Zehen! Zehen will be working on this project as an artist. He has been a fan of Blue Exorcist since 2013, and he is currently a second year at Ringling College of Art and Design studying illustration. This is his third time ever working on a zine; he is incredibly excited for the opportunity to be a part of such a cool project!
---
Min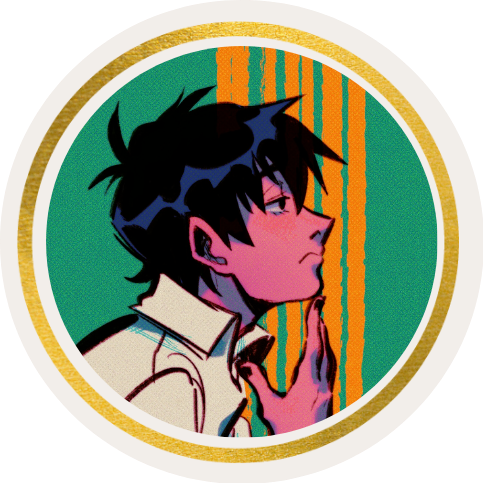 Introducing Min! Participating in his first zine, Min is very happy to be here as an artist and to be in the company of so many talented Blue Exorcist fans. Cheers!
EntityCreator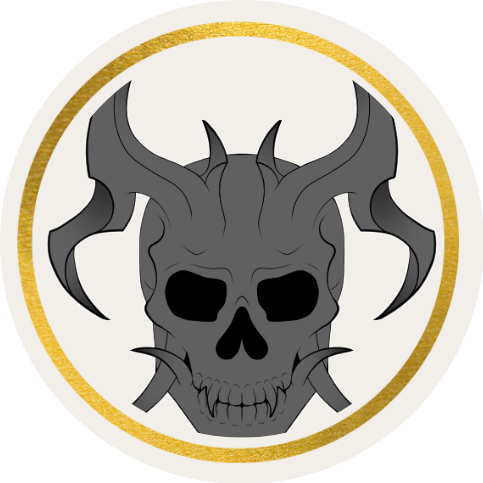 Introducing EntityCreator! EntityCreator will be one of many artist joining this project. They have provided art for a few zines before and they are excited to be brought on for this one!
Dani Cura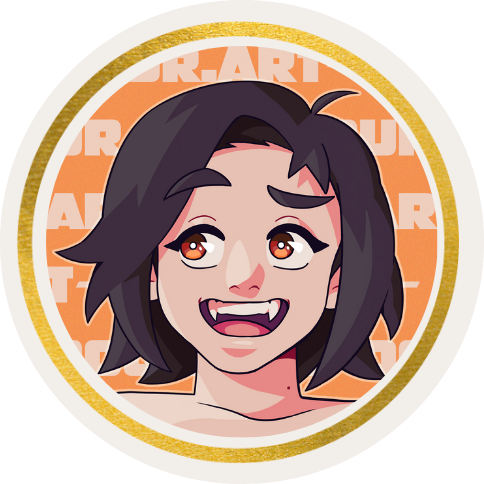 Introducing Dani Cura! Dani Cura is an animator and illustrator! She's had the pleasure of participating in a few zines, but this is her first Blue Exorcist one! It's cool to see the fandom alive and thriving!
---
Prsl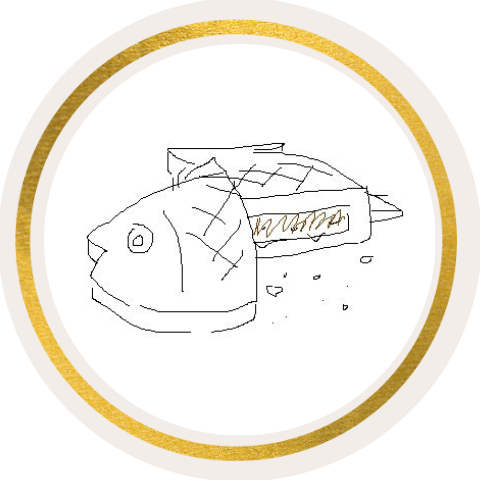 Introducing Prsl! Prsl is usually a (very lazy) fanartist for SHINee and Fire Emblem, but has been a fan of Blue Exorcist since 2014. They have been on a couple of zines before and they hope you'll like what they've got to offer this time around!
Lillski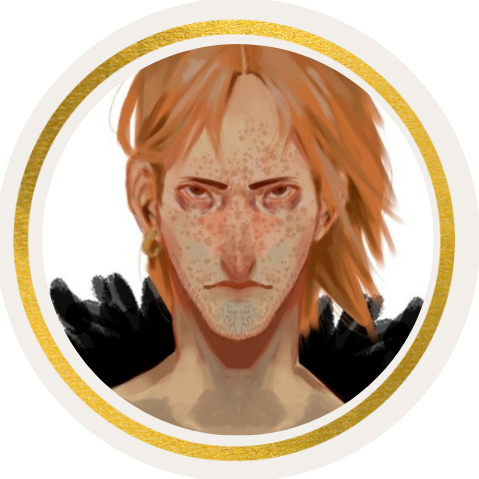 Introducing Lillski! Lillski will be working on this project as an artist since Blue Exorcist has always been a big inspiration for her. She has been part of the fandom for almost four years now and is excited to be a part of this project.
Hikari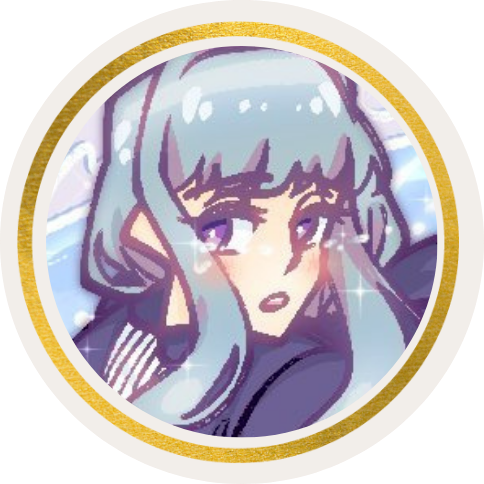 Introducing Hikari! Hikari is an artist with a fashion degree. She's very excited about this project since it will be her first time contributing to a physical zine! Just the thought of getting to hold her art in physical form alongside several other amazing creators has her feeling hyped.
---
Rhydon
Introducing RHYDON! RHYDON will be here as an artist! She loves drawing anime and dynamics, and who knows what she'll come up with for zine.
Stitches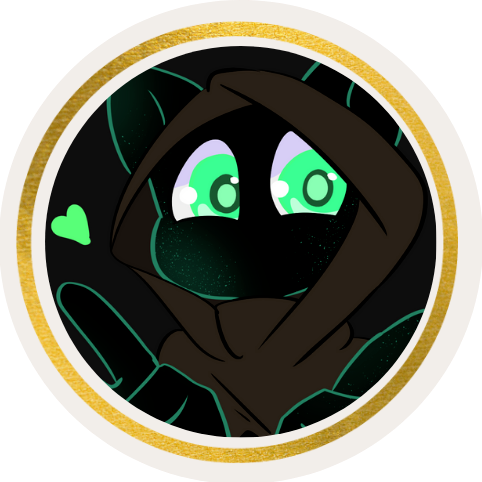 Introducing Stitches! Stitches will be one of the artists for this project. They mostly enjoy drawing for fandoms and friends and super excited to be apart of this project.
Fala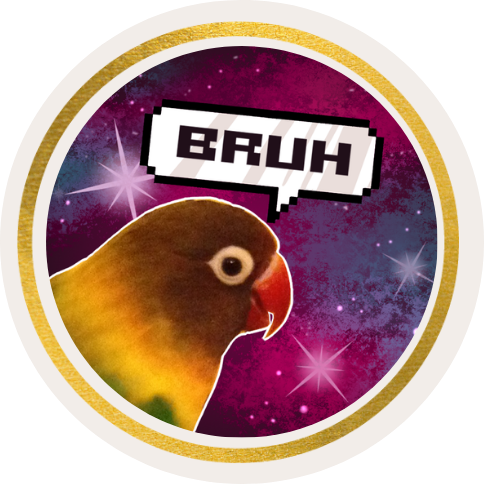 Introducing Fala! Fala's been simping for Yukio since 2015. Although their mind may wander to other fandoms Blue Exorcist will always have a special cozy place in their heart <3 #LetYukioGetaTherapist2022
---
Larkin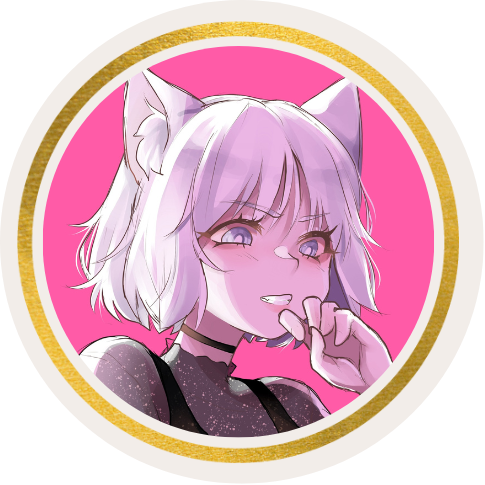 Introducing Larkin! Larkin is an artist who is ecstatic to be a part of this zine! Blue Exorcist was one of the first anime that she ever watched, and she's loved it since! She was previously part of a Persona 5 charity zine and is excited to take on a new project and gain more zine experience.
Kumiho Vixen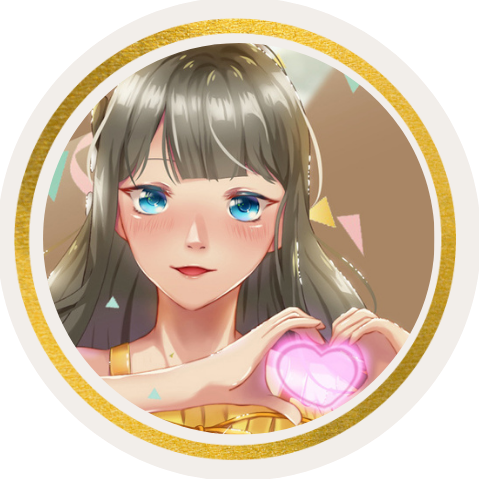 Introducing Kumiho Vixen! Kumiho Vixen is a page artist. She is thankful to be working in this zine, it makes her revisit her old favorite manga/anime. Her favorite characters are the Okumura twins. She'll be grateful if you could check her page and follow. It would be great to meet new friends.
Eva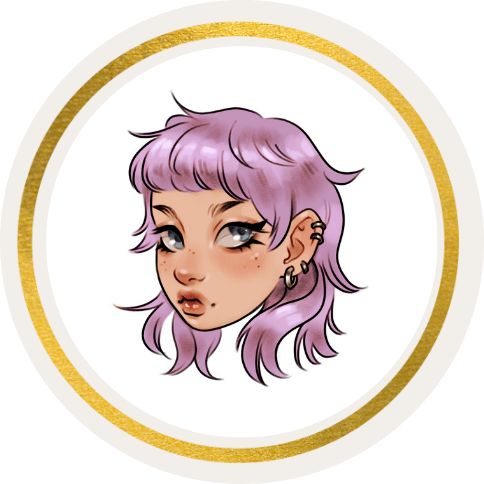 Introducing Eva! Eva will be making an illustration for the zine. The Blue Exorcist manga was a big reason why she got into drawing characters in the first place, so she's really excited to be contributing to this project!
---
Mokkepyon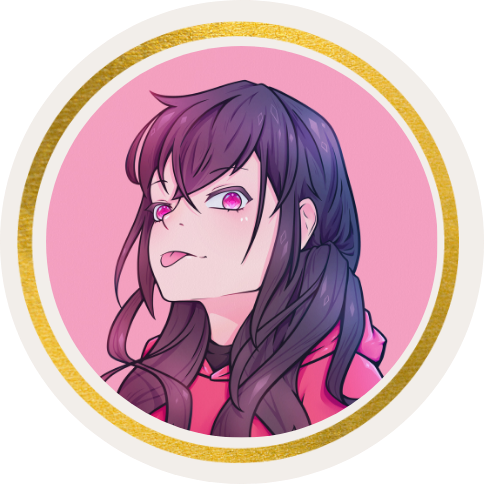 Introducing Mokkepyon! Mokkepyon loves drawing and Blue Exorcist TvT They're glad to be part of this project!
Makodevil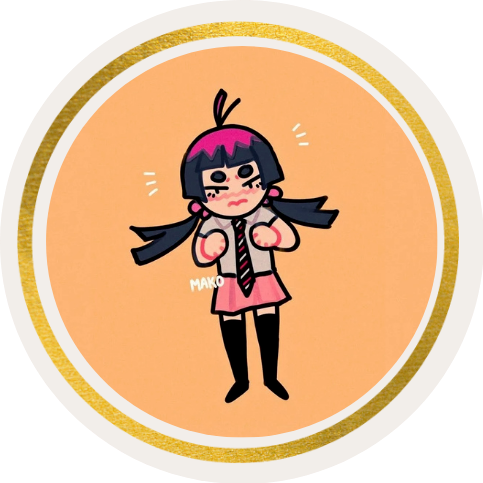 Introducing Mako! Make is passionate about character illustration and design! They've loved Blue Exorcist since around 2015 and are beyond happy to see the fandom active again and to be participating in this zine!
Seb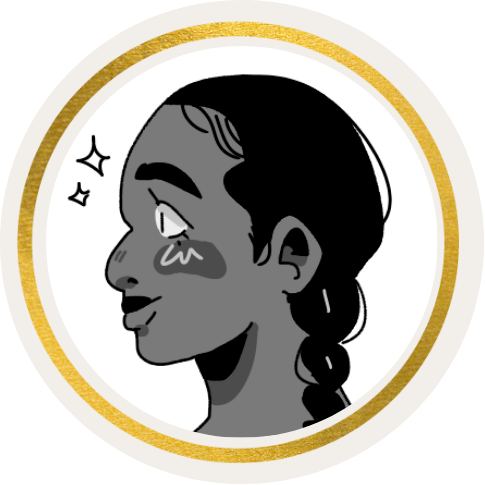 Seb here! She's an artist who loves to explore what makes her favorite characters tick.
---
Artemis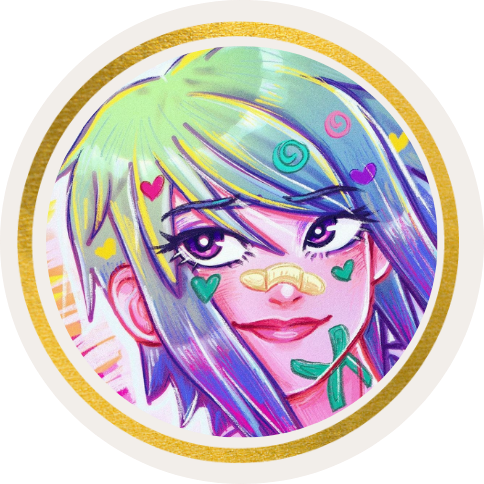 Introducing Artemis! Artemis will be working as an artist for this project. They grew up watching anime as a young adolescent and among one of the first was Blue Exorcist which they will always have a love for. This is their very first zine project and they hope to give it their all.
Aoru Yoru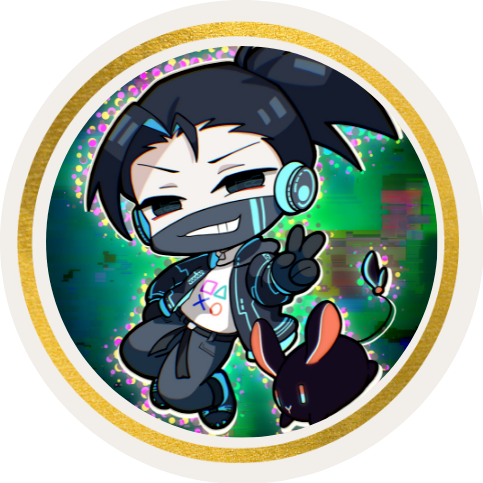 Roll the drums, here comes Yoru! As a full-time procrastinator and a part-time artist, she's been crying over fictional characters for decades. Now with this piece, she'll be showing her never ending obsession with Blue Exorcist!
Nuka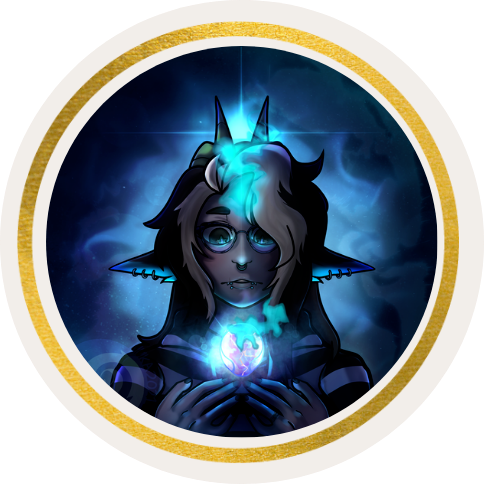 Introducing Nuka! Nuka is a digital artist who dabbles in merch designs! Blue Exorcist has helped Nuka find the demon within herself and learning to control it too! She's happy to get to be a part of this zine of something she's so passionate about.
---
Yuki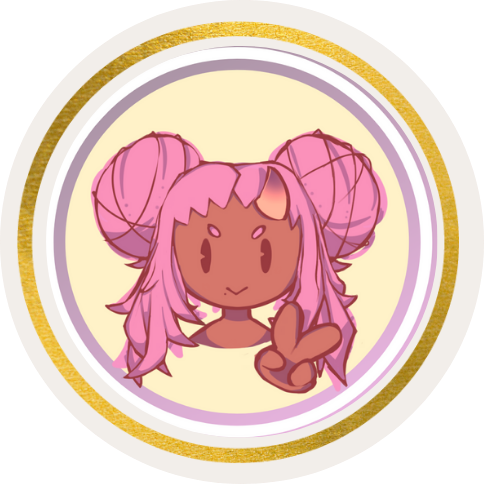 Introducing Yuki! Yuki is an artist working to bring more Blue Exorcist around. Yuki enjoys using bright colors and expressions to bring more life to their pieces. This is their second Blue Exorcist zine they've been in and they hope to turn up the heat for you guys with their pieces!
Grinu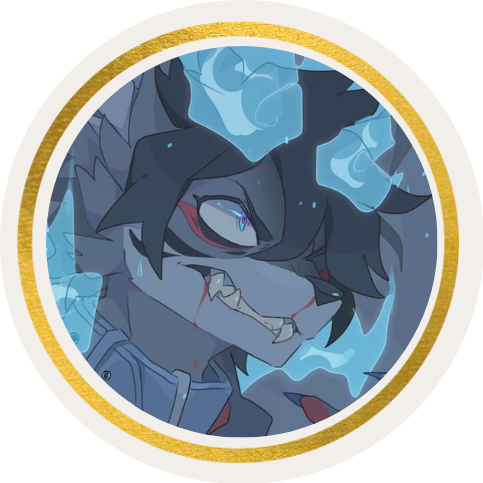 Introducing Grinu! Grinu is an artist and who is hoping to create some epic art for the zine~ Blue Exorcist means a lot to Grinu and they hope you enjoy what they bring to the table!
Brightorangetea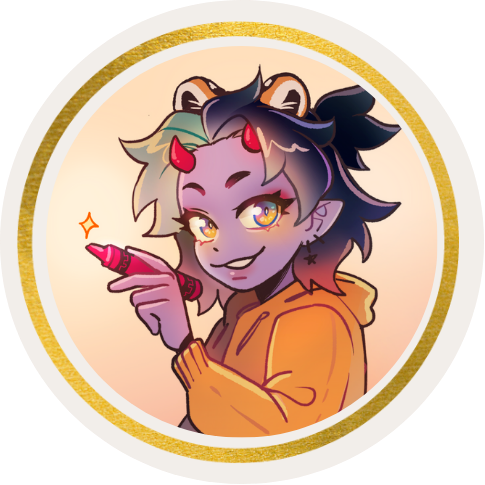 Introducing Brightorangetea! She's a Blue Exorcist fan first, artist second.
---
Alina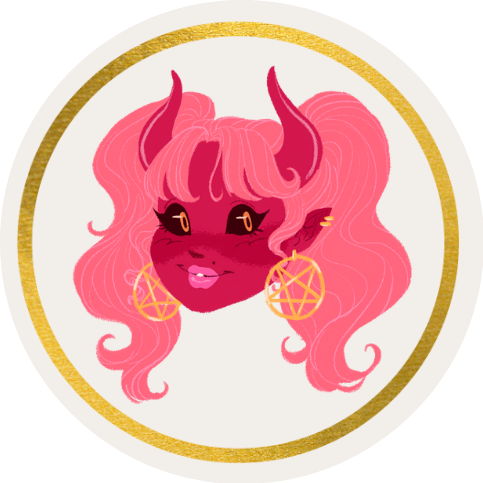 Introducing Alina!
Alina is a comic artist and illustrator from India. Blue exorcist was one of those mangas she was super into wayyy back in the day, so she's really excited that it's getting some love in this zine.
Aprisun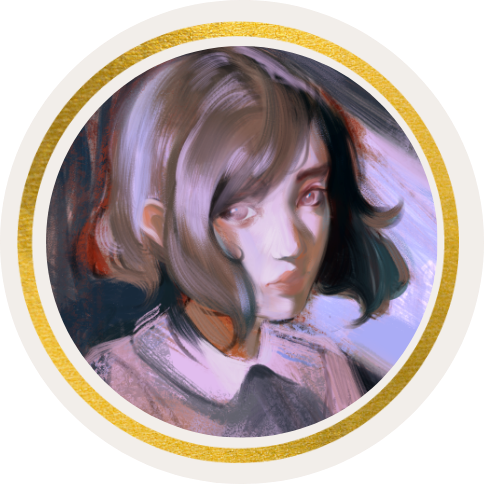 Introducing Apri!
Apri will be working on the art for this project! They're an artist who loves Blue Exorcist and works as a part time freelance artist. They're very excited to be working on this project.
Liann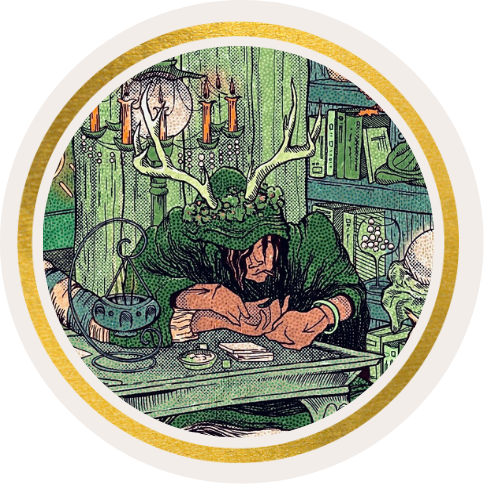 Introducing Liann!
Liann is a Taiwanese-Buddhist based in Taipei where she writes and illustrates parables on coming home to nature.
---
Sebun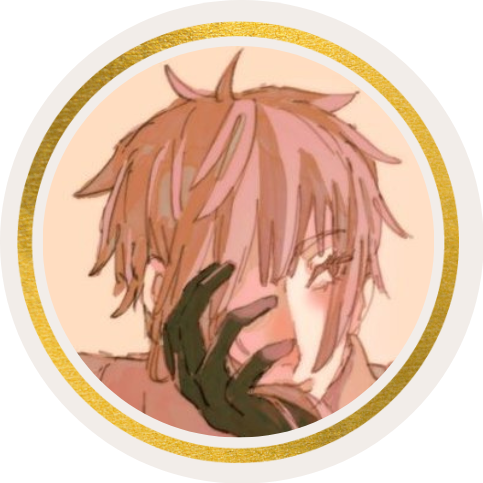 Introducing Sebun!
Sebun loves Blue Exorcist, a series she grew up with that's very dear to her heart. In her spare time she also draws and animates for other fandoms.
---
Merch Artists
Nuka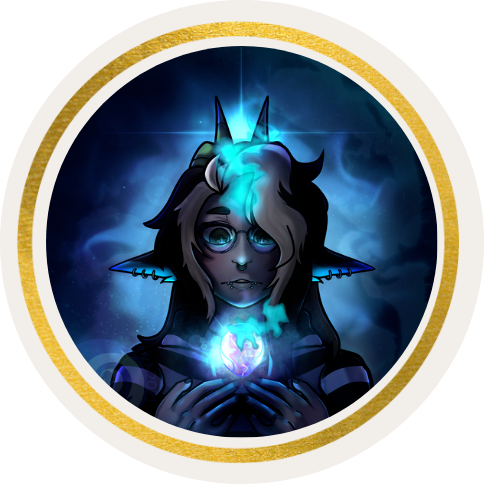 Violetapostle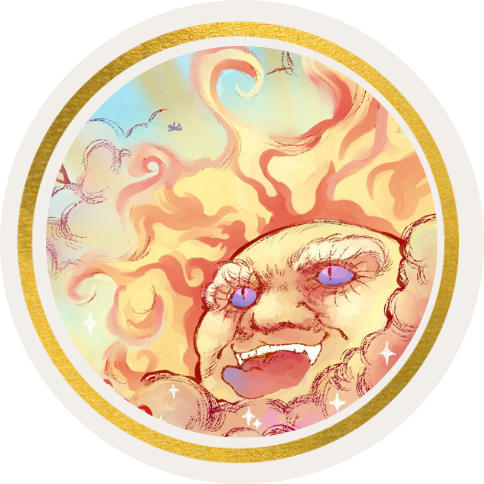 Brightorangetea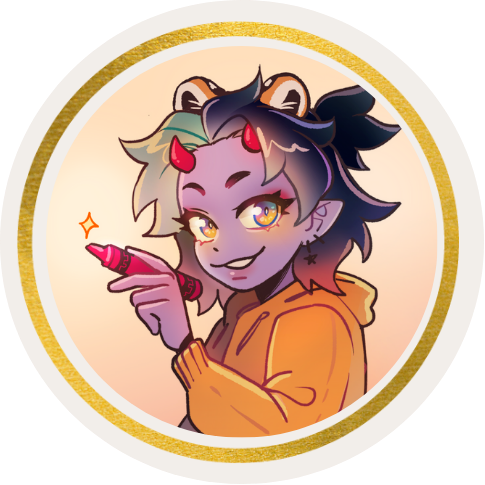 Mintyhoshii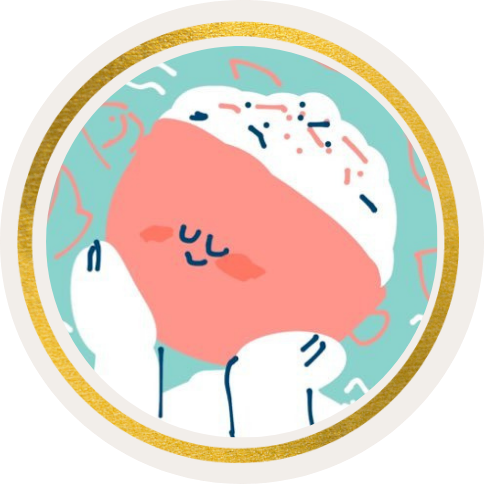 Fala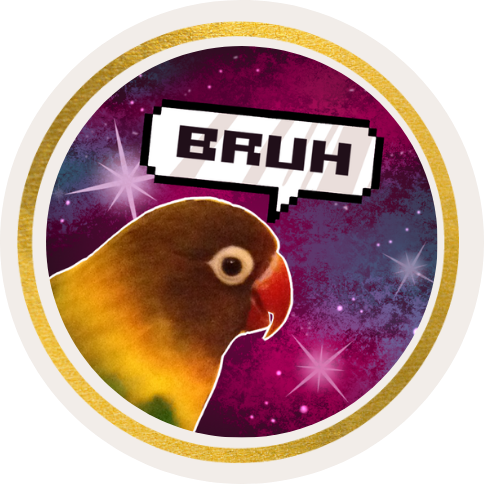 The Writers
Jeiidaan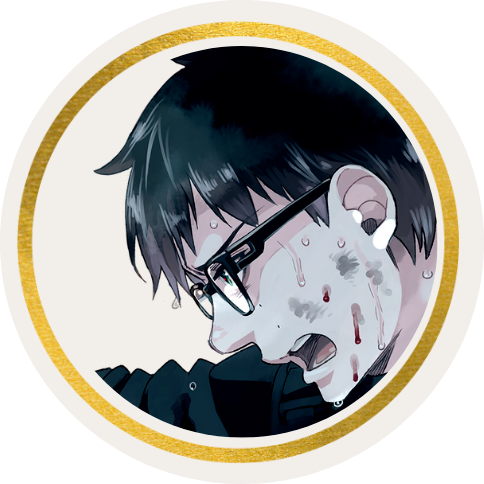 Introducing Jeiidaan!
Jeiidaan has been writing for the Blue Exorcist fandom for about a decade, his biggest project being the co-written series, Lettersverse. He and Rynoa are best friends and have tons of fics that they write together.
Rynoa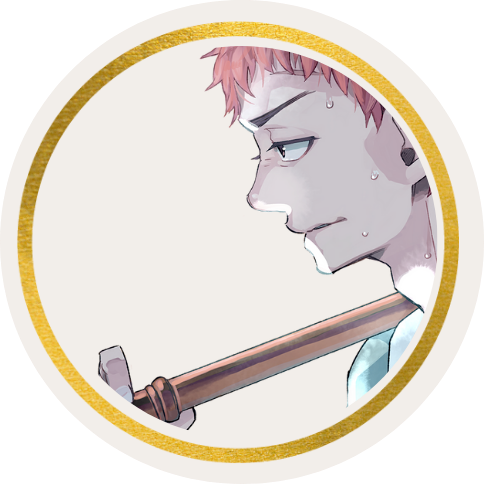 Introducing Rynoa!
Co-author of Lettersverse and long time fan of Blue Exorcist. Rynoa has written a little over 50 fics for the fandom, a good chunk of those alongside with Jeiidaan, with many more to come in the future.
Bluewindfall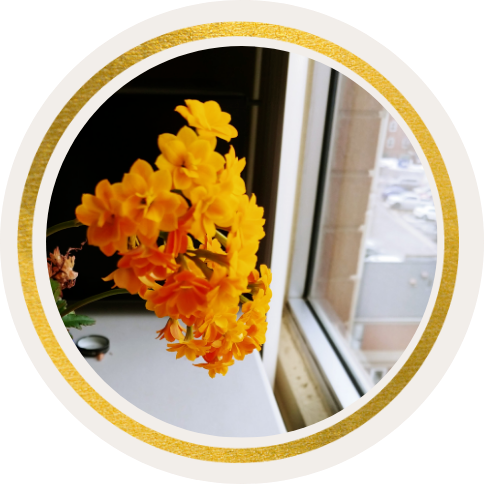 Introducing Bluewindfall!
Bluewindfall started writing fics for the Ao no Exorcist fandom a couple of years ago and has been perpetually procrastinating ever since. It has always been a secret dream of theirs to write for a zine, so she's incredibly thrilled to be part of this project!
---
Dev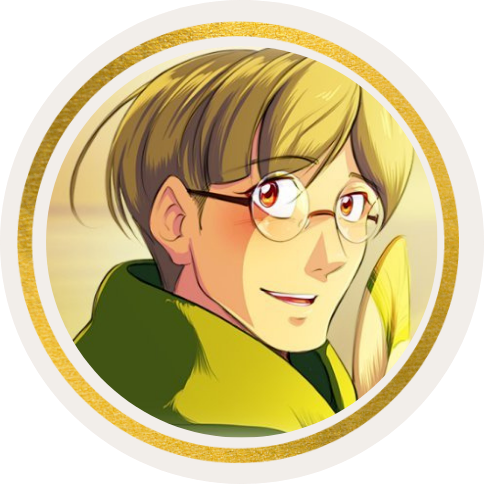 Introducing Dev!
Ao no Exorcist was one of those series that took them by surprise with how good it was, especially the manga. They genuinely love all the characters, especially Yukio and Izumo (and their angst). They bounce all over the place with fandoms so they write whatever's got their interest at the time. They're really excited to be here and write for this (surprisingly underrated?) series.
Willowcatkin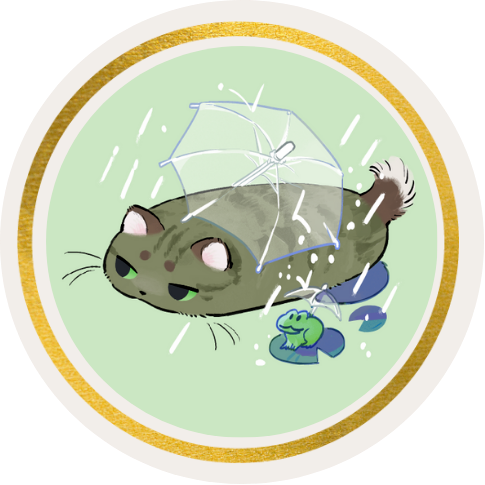 Introducing Willowcatkin! She first watched the anime around 9 years ago and recently started writing fics in this fandom. In her spare time, she likes baking and daydreaming about writing.
Tonguetiedraven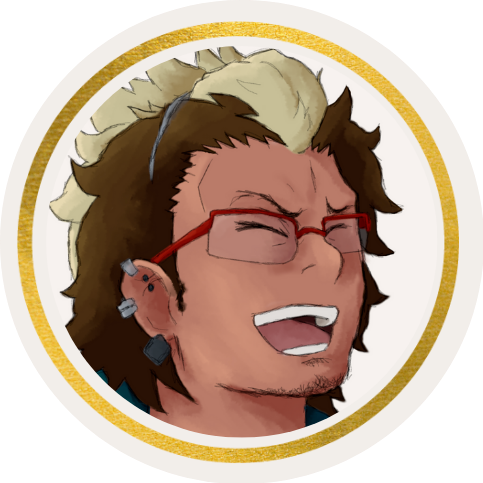 Introducing Tonguetiedraven! When she's not writing (which is mostly what she does) she's drawing, playing with her dog, reading, or nerding out with her friends. It's her goal in life to surround herself with plants and (planty) of puns.
---
TBOE
Introducing TBOE! Head mod on this project and an aoex fan for years now, she's thrilled to be able to create something for the fandom and hopes everyone enjoys the zine!
CelestiaKnight
Introducing CelestiaKnight!
Celestiaknight is a freelance comic artist from Québec, Canada, and they've been renting their head space to Blue Exorcist ever since they got into it. Please enjoy the inner machinations of their mind and what they can come up with!
The Cosplayers
Eline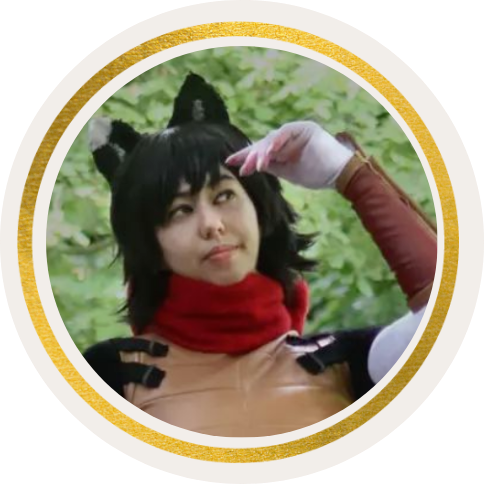 Introducing Eline! Blue Exorcist was one of the first manga she read and she still adores it! She loves cosplaying characters with a striking design and headstrong personality, so Blue Exorcist is a treasure trove~ Tigers are her favorite animal so she's double excited to be here!
FAQ
» When will applications be opening?
Applications are now closed.
» How many contributors will be accepted into the book?
There will be 70 application spots. Once they're all filled or else on February 28th, you won't be able to submit yours.We'll select around 40 artists, 5-10 writers, around 5 cosplayers, and some pinch-hitters depending on the number of responses we get.
» Who can apply to this book?
Applications are open to everyone as long as you can create the content.You also have to be 18+ (or legally adult in your living place) in January 2022 to participate. As there'll be money and contracts involved, we'd prefer to avoid any complications.
» Are you looking for writers?
Yes! Artists, writers and cosplayers are all welcomed!
» Do you accept traditional art or only digital art?
Traditional art is fine as long as it's properly scanned in HD.
» Do you accept comics or only full illustrations?
We're open to any ideas our collaborators might have, we can discuss it together!
» How will the zine be funded?
Purchases of the e-copies will be used to fund:
Merch & Shipping

Pay Artists (the extra money will be divided fairly between all artists who participated)

Unlock Bonus Merch.

If possible print physical copies.
Benefits of the sales will be shared between our participants. Or we may decide on a charity to donate proceeds towards if we choose that route.
» How will contributors be compensated?
Contributors will at least receive a free high-resolution PDF of the zine, but we aim to provide all contributors with a full bundle. In the event that we cannot cover full bundles for contributors, they'd be able to buy items at production cost. Any change to the finance model will be announced accordingly.
» What are you looking for in terms of application work?
Fully colored art with background, no character limitations.
For writers, we're open to discussion over what kinds of alternative written content you'd like to produce (i.e. poetry or recipes or character quizzes, etc), but in general, we'd like to keep fic length at maximum of 2k. For cosplayers, a high quality, edited, and printable photo.
» Do I need to make a fully finished piece to apply to take part in the zine?
No, you just need to include an example of 3 to 4 pieces or a link to your page where your works can be found. Don't work on your zine submission before knowing if you're in!We take:
Personal Website

Easy scrollable social media (tumblr/instagram)

Artstation

Google Drive links
We won't take:
Portfolio files or .pdf

Youtube Channels
We don't need a minimal amount of work in the portfolio, it's just a tool for us to get a wide view of your work!
» Can I apply even if I don't have a huge amount of followers on social media?
Of course you can apply! We'll judge applications based on the content only.
» What kind of content will be present in this book?
From art, to cosplay, to writing, as long as the theme of Year of the Tiger is present, expect to see the aoex characters representing it.
» Are OCs (original characters) allowed?
We'd prefer that artists use official characters from the series, but adding an OC alongside them is perfectly fine! As long as they're not the central focus of the work.
» Will there be physical copies of the zine?
Because of current shipping costs we'll be providing the e-copies and merch. If we can meet our stretch goals, we'd like to provide physical copies of the zine, but that will have to be decided as the zine progresses.
» Is there somewhere I can order Byakko Zine?
Our shop is here, we'll open it after final submissions and stretch goals have been met. If all goes well and we are able to do physical copies, some of our artists may sell copies of the books in their shop and/or at conventions! We'll also share zine merch here.
---
Thank you for reading our FAQ!
If you have any unanswered questions, feel free to ask!